Road Bike Carbon Rims & Wheels (Rim brake)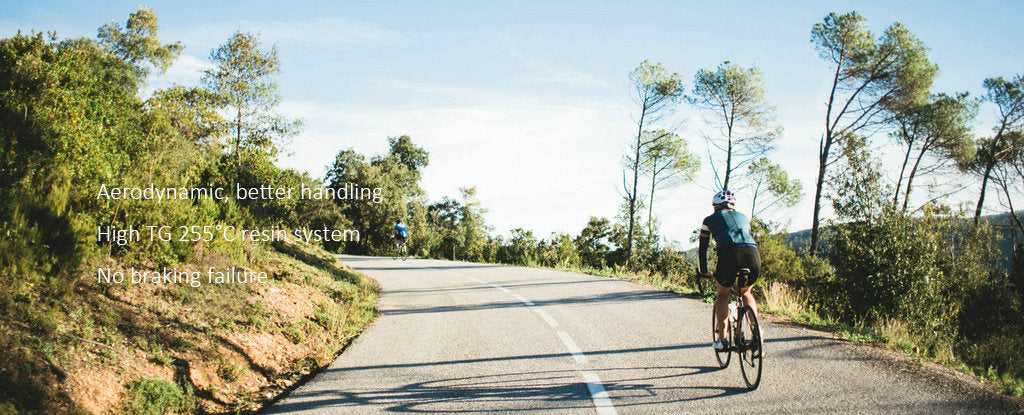 The newest U shape clincher rim series, 25mm external / 18mm internal width, available in six kind of depths: 30mm, 38mm, 45mm, 50mm, 60mm and 88mm, and on the two most popular sizes 38mm and 50mm, we offered both symmetrical and asymmetrical versions. Wider road rim profile makes for more tire volume, lower rolling resistance, better handling and more confidence for cornering on rails.

High TG 255°C resin system on rim brake carbon clincher rims, it's our special developed formula. Zero overheating report during last several years - more than thirty thousand rim brake clincher rims sold all over the world.
---