Shipping
Carbonal ships carbon rims, wheels and other bicycle accessories all over the world. If you don't see your country on the shipping menu, please contact us at sales@carbonalbike.com , tell us where you are and we'll get back to you with a quote.
| | | |
| --- | --- | --- |
| Delivery Way | Transit Time | Need Tax? |
| EMS | 2 ~ 3 weeks | Yes |
| TPD (Tax Prepaid) | 2 ~ 3 weeks | No |
| FedEx | 1 ~ 2 weeks | Yes |
| DHL | 1 ~ 2 weeks | Yes |
| UPS | 1 ~ 2 weeks | Yes |
Please note:
DHL, UPS Express are not listed as an option online, but you can contact us at sales@carbonalbike.com to make a special request and we can calculate the cost for you.
Due to COVID-19, transit times for international shipments are more unpredictable than usual. We will update this chart when necessary. Please contact us (sales@carbonalbike.com) for more details on shipping to your country if you are time sensitive.
EMS
Carbon rims and wheels are relatively large but lightweight, so they are most cost effective with EMS air express. Generally, it takes 2~3 weeks to arrive once shipped.
EMS air express service scope:
A: Australia, Austria, Argentina
B: Belgium, Bangladesh, Brazil, Belarus
C: Cambodia, Canada, Cuba, Czech Republic, Croatia, China
D: Denmark
E: Egypt, Estonia, Ethiopia
F: France, Finland
G: Germany, Greece, Guyana
H: Hong Kong, Hungary
I: India, Indonesia, Ireland, Italy, Iran, Israel 
J: Japan, Jordan
L: Luxembourg, Laos, Latvia
M: Macao, Malaysia, Mongolia, Malta, Mexico
N: New Zealand, Nepal, Netherlands, Norway
P: Pakistan, Panama, Peru, Philippines, Portugal, Poland
R: Russia, Romania
S: South Korea, Singapore, Sweden, Switzerland, Spain, South Africa, Sri Lanka
T: Taiwan, Thailand, Turkey,
U: United Arab Emirates, United States, United Kingdom, Ukraine
V: Vietnam
EMS track link: https://www.17track.net/en
TPD
Tax Prepaid Delivery. TPD delivery way is mainly for customers from EU (European Union), it will takes around 2~3 weeks in transit. You will not have to pay the customs tax or VAT cost.
TPD service scope*:
A: Austria
B: Belgium, Bulgaria
C: Croatia, Cyprus, Czech Republic
D: Denmark
E: Estonia
F: Finland, France
G: Germany, Greece
H: Hungary
I: Italy, Ireland
L: Latvia, Luxembourg, Lithuania
N: Netherlands
P: Poland, Portugal
R: Romania
S: Slovenia, Spain, Sweden
U: United Kingdom
 *Affected by the Covid -19 epidemic, the TPD service in some remote areas may not be able to deliver. If the delivery address of your order belongs to a remote area, we will contact you by email to negotiate with you to change the express service that can deliver to your address.
 FedEx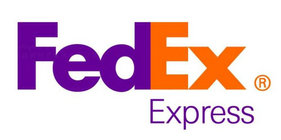 For the most urgent orders, you could choose FedEx air express. Normally it takes 1 ~ 2 weeks once after the package has shipped. FedEx air express is fast but also the most expensive delivery option we have.

If you prefer other ways of shipping (such as UPS/ DHL) or your country is not included in EMS/ TPD/ FedEx service scope, please contact us and we will find out a best delivery way for you.